We only sell from brands and artisans we trust so that the products we offer are great quality, natural, safe and good for you and your family!
We now offer, high-quality, Broad and Full Spectrum CBD Oil!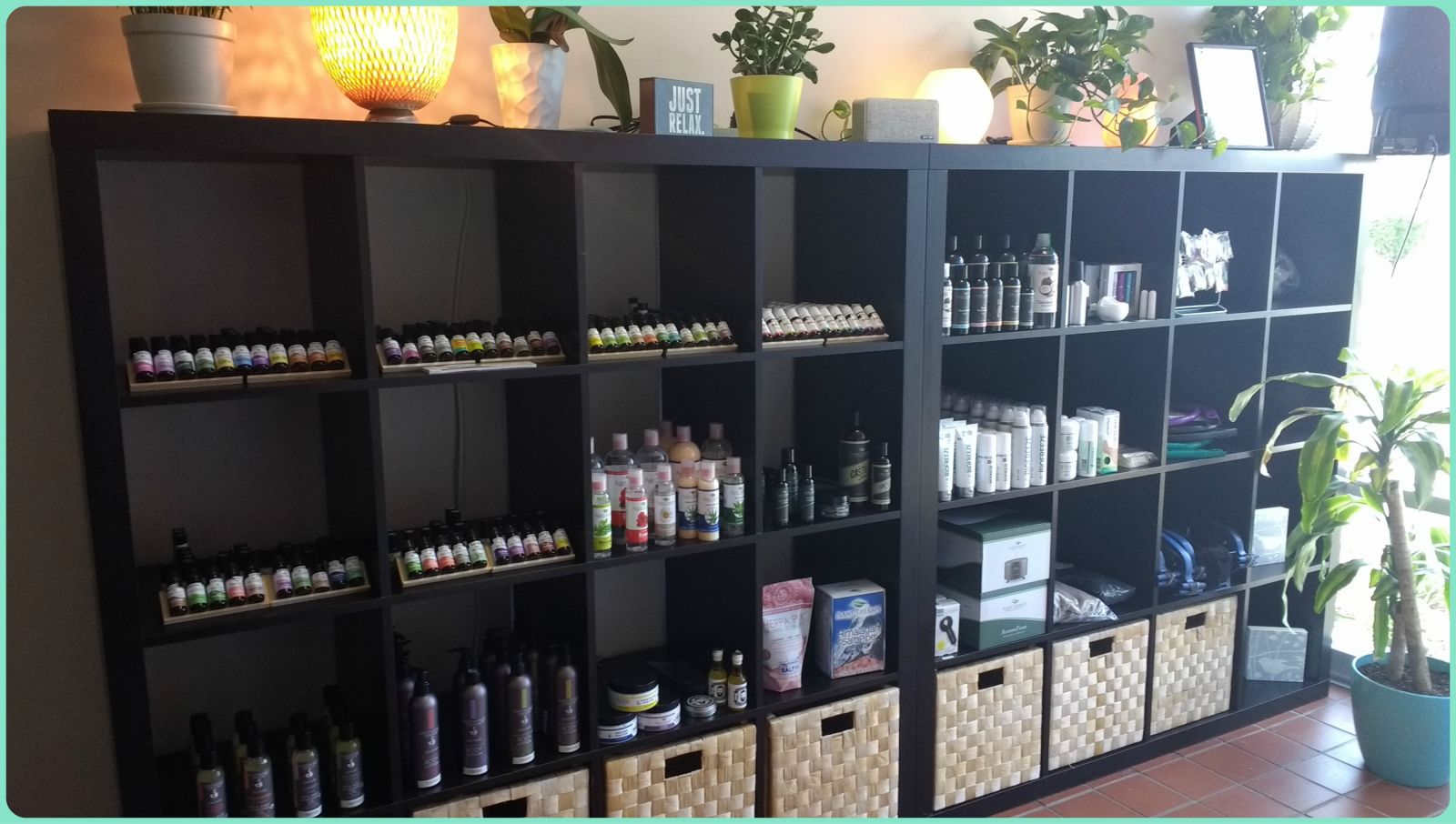 We offer Plant Therapy's 100% pure Essential Oils both as an aromatherapy option during your massage and to purchase. Plant Therapy is an incredible company that is committed to providing high quality oils at reasonable prices.
We carry over 60 Plant Therapy Essential Oils: including organic EOs, synergy blends, Kid-Safe EOs, body lotions, healing balms, and pre-diluted roll-ons. We also carry many accessories for your oils and natural products to do your own blending, such as: carrier oils, aloe gels, car and room diffusers, roll-on bottles, spray bottles, inhalers, aromatherapy diffuser lockets, oil carrying cases, and more! If there is a specific Essential Oil you'd like but don't see on our shelves, let us know and we will special order it for you at no additional cost!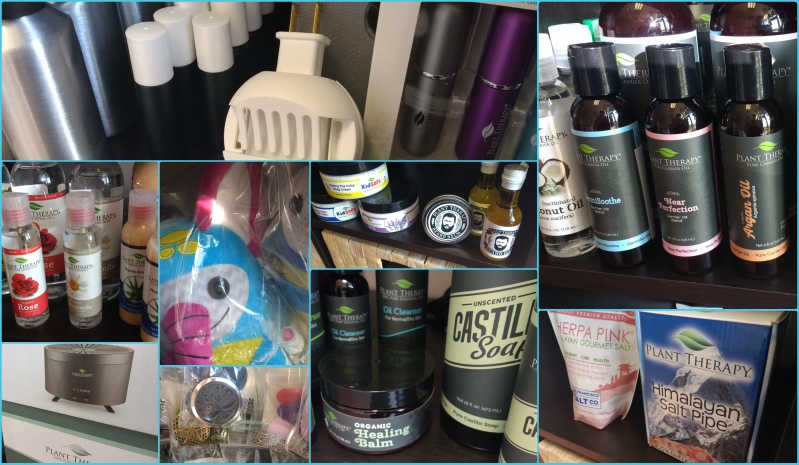 We also carry a variety of other products to enhance your health and wellness:
Himalayan Salt products: Salt Lamps, Salt Inhalers, bags of Premium Coarse Ground Pink Salt, and Premium Aromatherapy Bath Salts (handmade and custom blended with Pure Epsom Salt, Himalayan Salt, and Essential Oils).
-And-
Local (WI) Sage and California White Sage bundles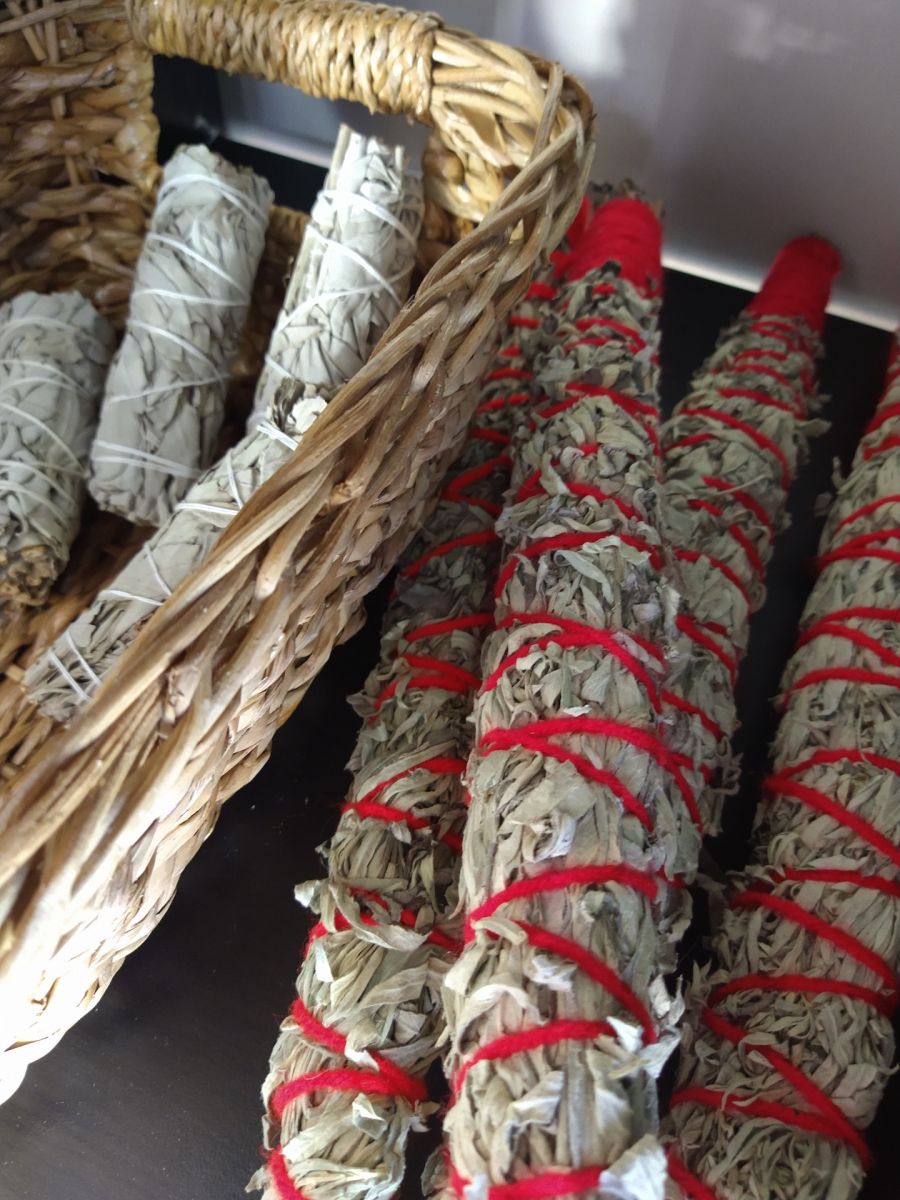 Locally Made Products
Sustainably packaged, handmade: soaps, salves, balms, and scrubs. Made in Minnesota with certified organic, local, and natural ingredients. Product packaging is compostable, biodegradable, and recyclable.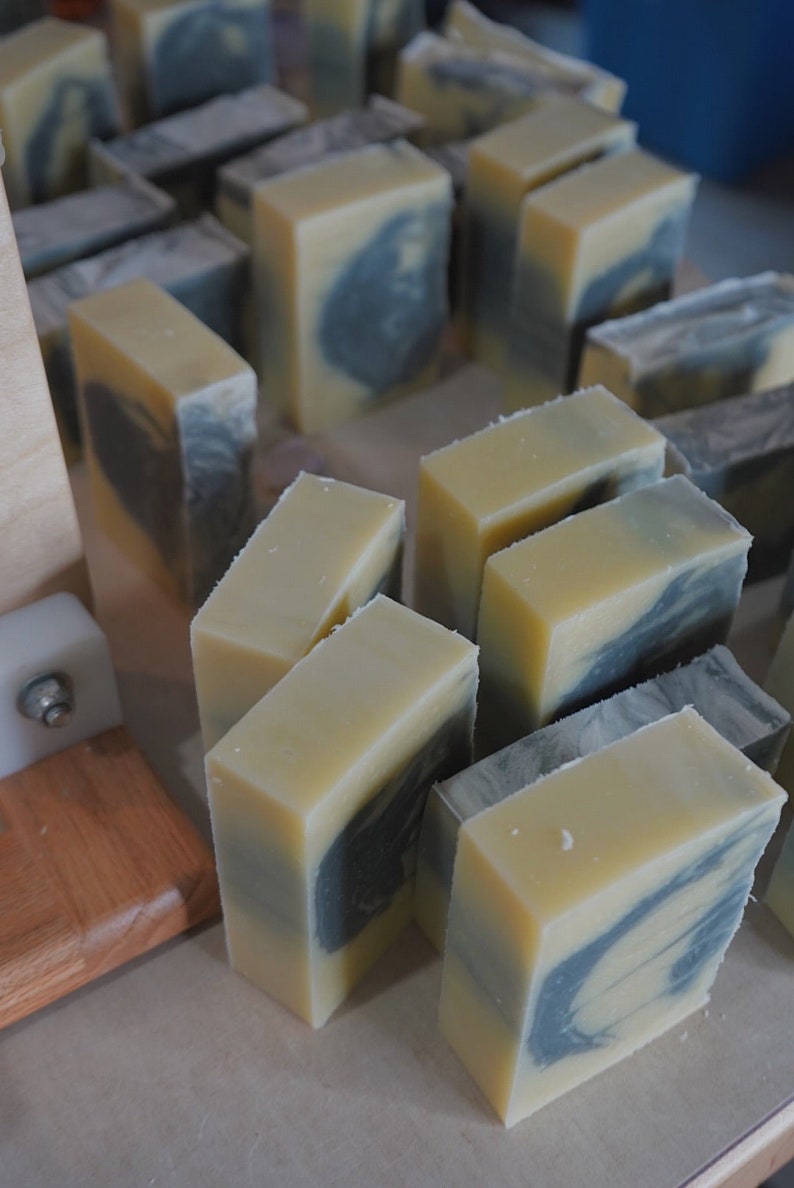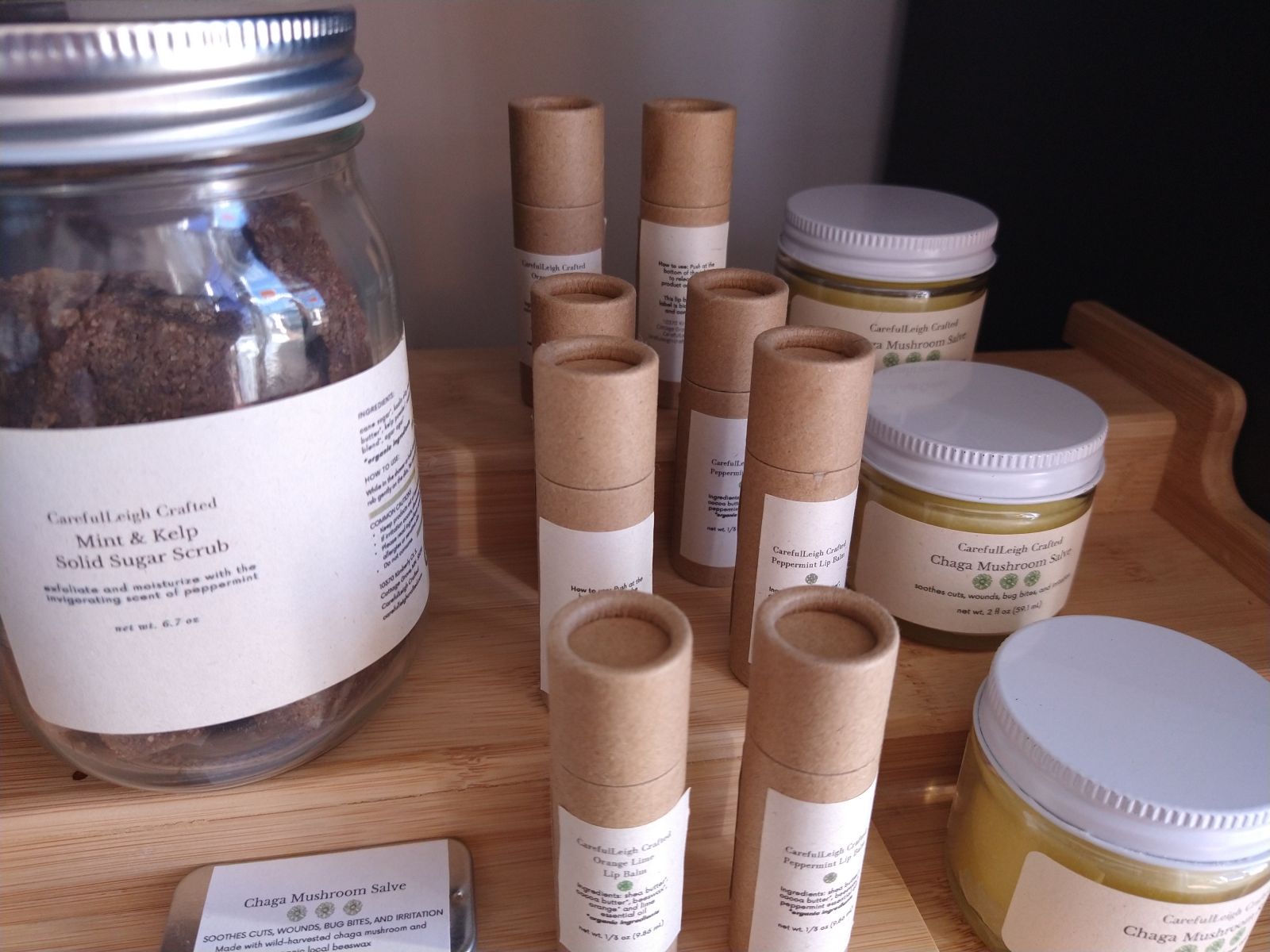 Positivity Boxes
"Changing your mindset is just the first step in creating positive change in your life and in this world. The Positivity Box will give you daily affirmations to brighten your mindset and support your thoughts for a more loving view of yourself and the world around you. Whether a card feels perfect for you or like a false story, allow yourself to feel what it would be like if it were true.

The joy behind these cards is that each affirmation asks us to remain positive in our thoughts and create the mindset of a loving world. If you struggle with a card, allow yourself to feel your emotions AND embrace the world where the affirmation is true for you. Our minds are powerful and can create amazing opportunities in our lives if we embrace them and allow for change to happen.

Each deck includes 30 affirmation cards, one fill in the blank "create your own" affirmation card, a custom box and a link to a downloadable PDF workbook. The workbook gives you activities to work with the affirmations on a deeper level to help you shift your thoughts in a more meaningful and complete way.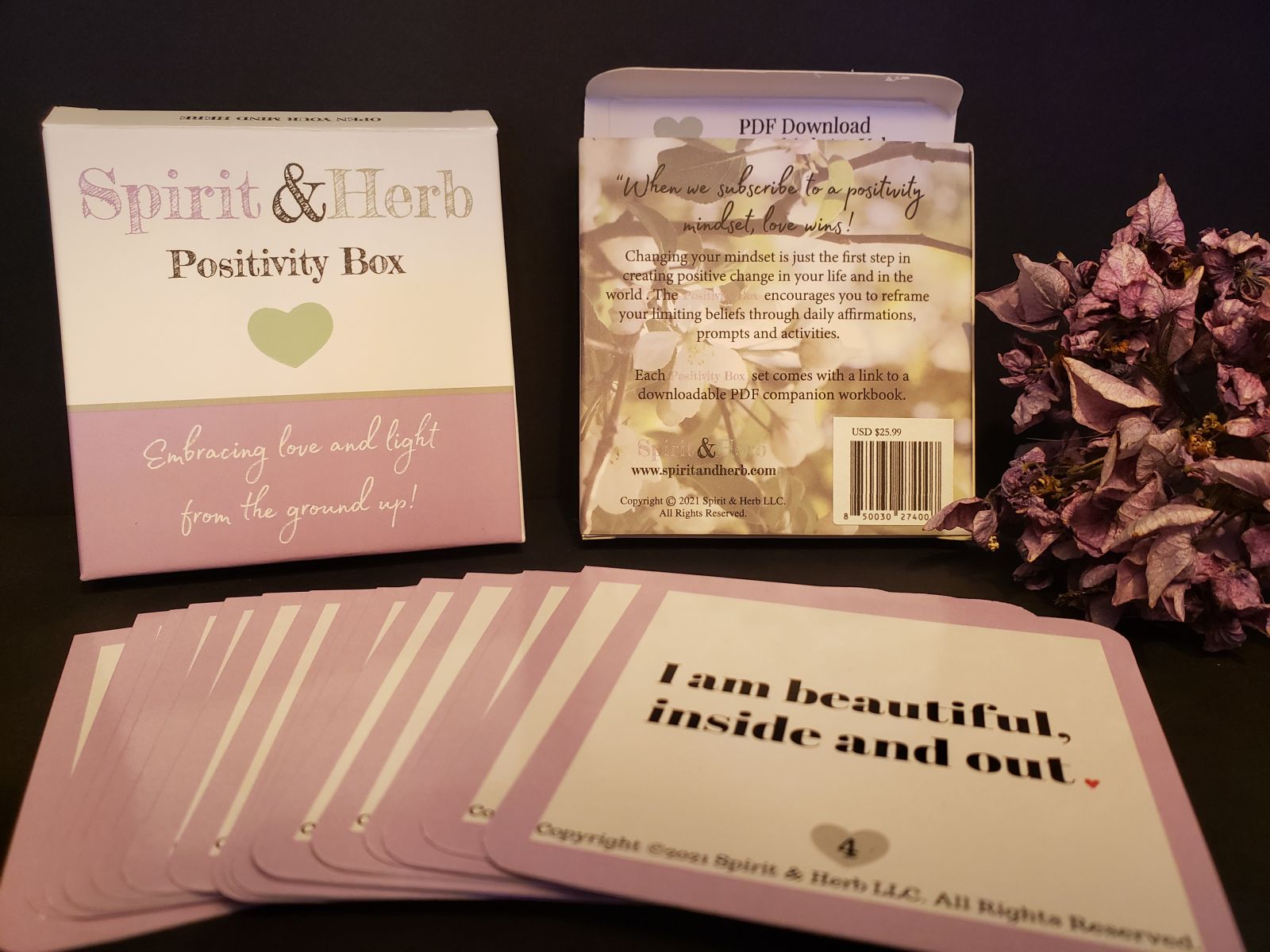 Hand-Poured Soy Candles
Embedded with real crystals and herbs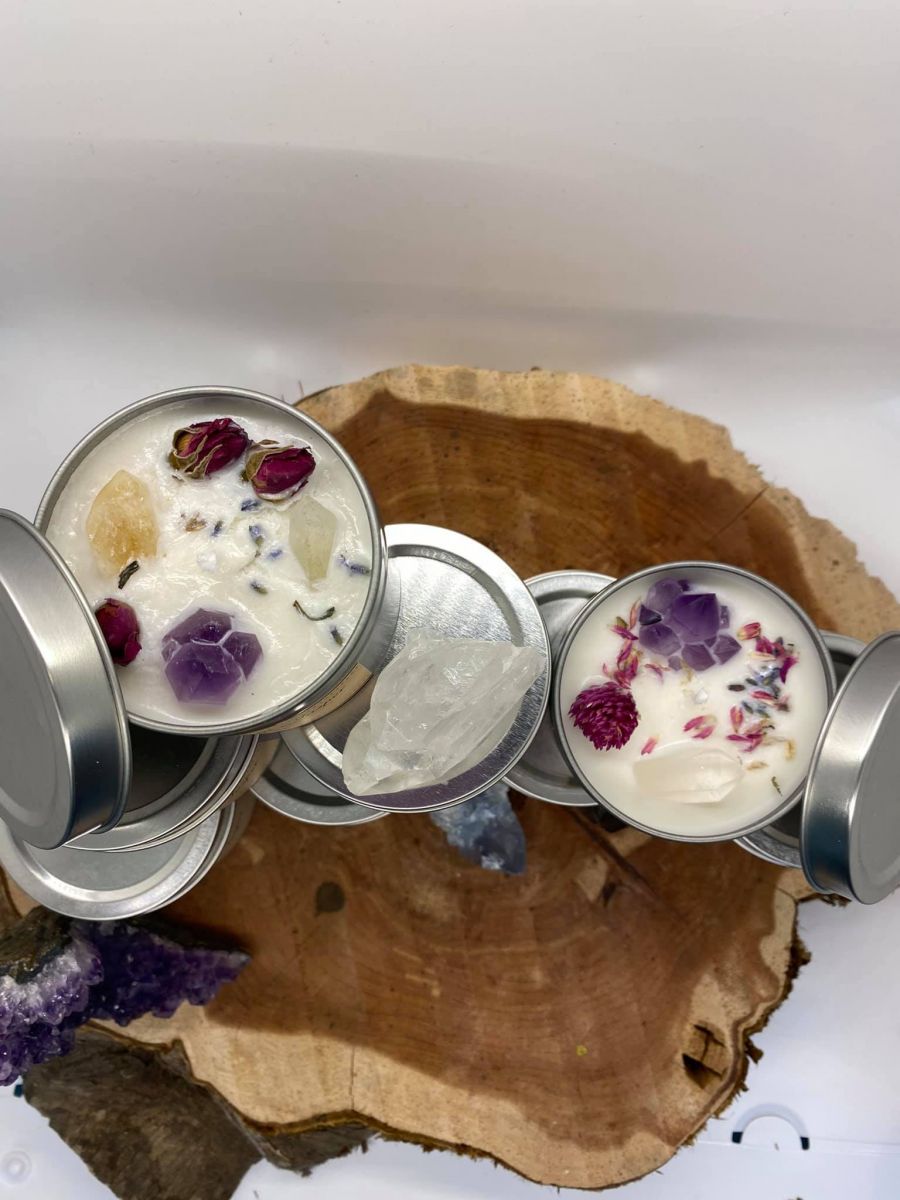 Check out all of our products, available to purchase: before or after your sessions, by appointment to shop, or by phone/email request to pickup.